How Much does an Asphalt Driveway Cost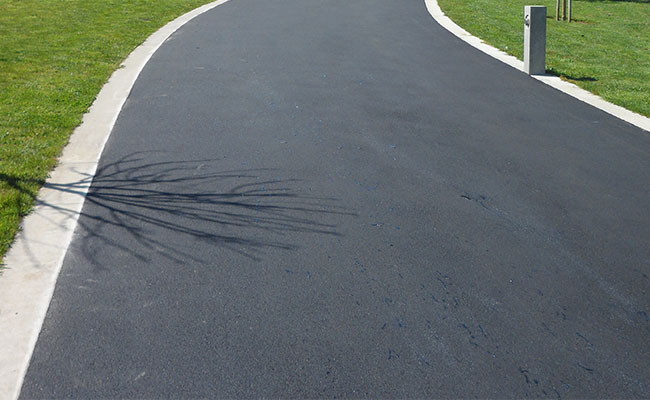 Although asphalt driveways don't typically last as long as their concrete counterpart, they're one of the most cost-effective options. The average price to haul away an old asphalt driveway and replace it with a new one is around $5,000, based on several factors.
Typical life expectancy of an asphalt driveway is 15 years and it really depends whether it's maintained properly bu seal coating and crack filling. Without appropriate maintenance, the oils in the asphalt will oxidize out and lead to premature cracking from brittleness.
It may be a better idea to hire a driveway contractor to replace it than to repair it in cases where the driveway is old and crumbling,. Many contractors say asphalt driveways need to be replaced between 15 and 25 years if properly maintained.
Asphalt Driveway
How much the cost to install asphalt driveway? Before you start, it is advisable to get three estimations of installing asphalt driveway because prices are highly varied. It is reflected from various website about the price of the installation. The Angie's List members recently reported paying an average of $5,308, with a pricing range between $4,500 and $6,100. The average cost of a concrete driveway, by comparison, is almost $7,400. CostHelper estimates the cost to install an asphalt driveway to be between $2,300 and $10,300.
The average price of a new asphalt driveway, including ripping out and hauling away the old one, ranges from $4,000 to $5,000. Homeowners typically compensate per square foot. The average cost per square foot is between $3.50 and $4.50. Some asphalt contractors may charge by the ton, with the cost ranging from $100 to $150 per ton.
Some contractors apply a minimum charge of $2,800 for smaller driveway because the same amount of equipment needs to be brought to the job, regardless of its size. So, a 500-square-foot driveway may cost the same as a 700-square-foot driveway.
Actually, the only difference is the extra material cost. After the size is determined, the estimator will determine if there are any drainage issues that need to be corrected, as well as any areas in the driveway that might have subgrade issues. Those are all factors when determining the final cost.
Aside from the size of a driveway, several other factors determine the price, however, mostly size is the factor. Driveways on a slope or ones with odd shapes or lengths can add to the cost. For instance, an asphalt driveway that runs a quarter-mile long can cost up to $50,000, according to CostHelper.
Homeowners can anticipate to pay up to $50 an hour to have a company eradicate small trees near the area, $70 for each stump removed and $200 to $400 for heavy machinery and skilled laborers to clear and prep a new driveway base.
In general, each job is different. You also need to calculate that sometimes a difficult layout or existing drainage problems may cause price increases since it may take longer to finish.