Cost to Resurface Your Driveway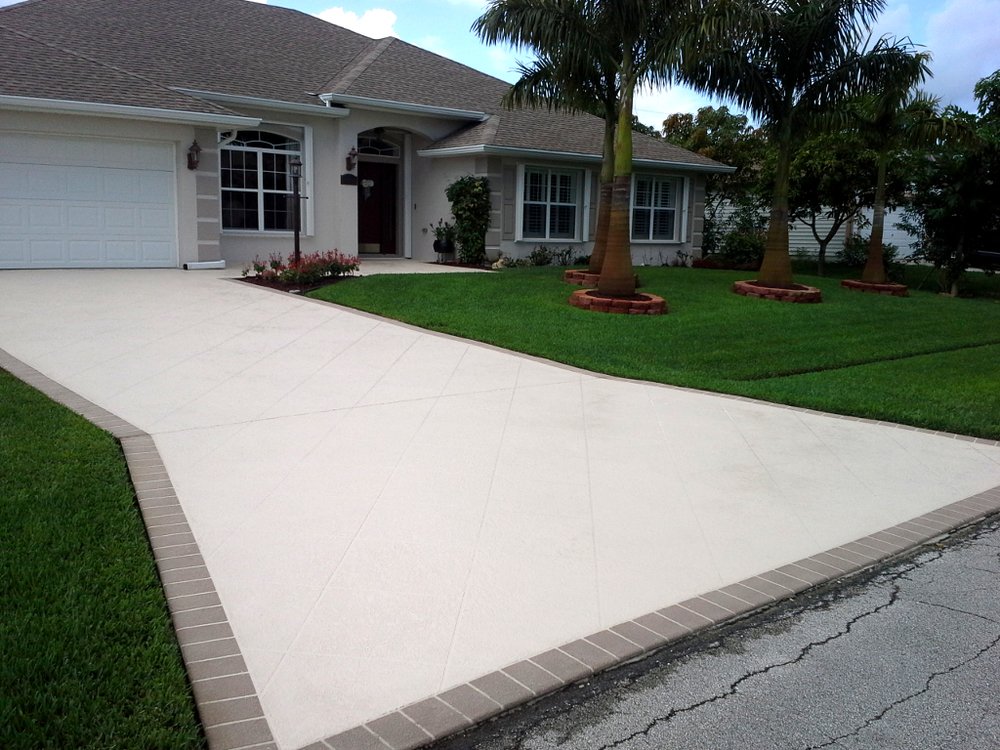 An asphalt driveway isn't going to last forever and depending on the volume of traffic and the quality; one will feel the need to get their driveway repaired. The driveway starts cracking and corroding and even with a smooth sealing, the smooth surface is likely to get damaged because of harsh weather, damage from UV rays and traffic. One has two options when the cracks start appearing, and it is either to resurface or repave. The cost to resurface your driveway can be expensive. Sometimes, it is economical to patch and refinish. While choosing to patch the growing cracks and crumbling material is a cost effective solution in the short run, one can face additional problems down the road.
Resurfacing Your Driveway
Resurfacing is a simpler process as compared to repaving. Basically, one is just placing a new asphalt driveway over the existing one. Before starting the resurfacing, one needs to fill in any existing cracks and get rid of the crumbling material to create an even and smooth base. The new layer of asphalt can range in thickness from 1 1/2 inches to 3 inches and is smoothened and flattened with the help of a heavy rolling machine. One should not mistake resurfacing for resealing where a protective coating is applied on the asphalt driveway. It is a good idea to go for resurfacing if only about twenty-five percent of the driveway is cracked. However, on should consider repaving if the damage is significantly worse.
Costs of Resurfacing
The average costs to install a driveway can range anywhere from $2,200 and $5,800, and thus the average costs can lie around $3,500. Driveways generally have to bear with lots of traffic and thus need to be durable. Depending on the use of the road and its location, several factors can influence cost to resurface your driveway. It is best to get in touch with a professional who can determine the right solutions at affordable costs. The costs of the driveway will depend a lot on the material used.
The Concrete driveway can easily develop cracks in freezing temperatures and demands complicated repairs. Asphalt driveway can easily soften in heat and lasts for a lesser number of years as compared to concrete. Gravel driveways are easy to replace or repair while pavers and brick or cobblestone can crack and break easily. The cost to resurface your driveway will rely a lot on the materials used. For example, Concrete is the most popular driveway material as it needs little maintenance and is very durable. The average costs are about $3,500. In comparison asphalt driveway is the more affordable option and the cost of resurfacing your asphalt driveway is lower than a concrete one. It is easy to repair and resurface and will cost about $3 to $4 per square foot. The gravel driveways will cost about $1,500. Any complications can arise when resurfacing your driveway and those can add to the costs such as slopes, grading, and curves.