Asphalt Sealcoating & Striping
Expert & Experienced Parking Lot Sealcoating & Striping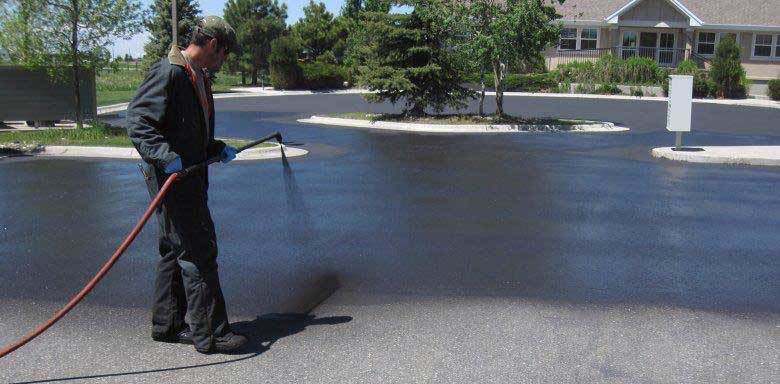 You want your parking lot to look clean, new, and neat. In fact, you want it to be the BEST looking parking lot in Boca Raton, Palm Beach, and all of South Florida.
We share your concern and strive to give you the very finest parking lot sealcoating and striping available anywhere. Preventive Maintenance Support Services are the asphalt experts who specialize in high quality seal coating and exceptionally good looking striping. We also have other services such as:
Asphalt parking lot repair
Parking lot maintenance
Parking lot resurfacing
Whether your parking lot just handles a few cars or you are providing hundreds of spaces for your big workforce, we are the experienced team that can provide the premium service and most reliable sealcoating and striping in the region.
Sealcoating, when properly done, effectively protects the integrity of your parking lot structure for years to come. Asphalt is made from sand and petroleum products. Our intense sun and salty air both work to break down parking lots.
Before you start to see cracks and potholes, call us to give your parking lot an expert sealcoating. You will get that nice black just-completed look that impresses everyone with the quality of your parking lot.
We also provide asphalt repairs. So if you already have cracks and potholes, we can fix those so your lot looks good as new.
Protect your parking lot investment. Impress customers and business associates with the first thing they see — your parking lot.
CALL us today for your no-obligation discussion and free quote. We look forward to earning your business.
Ask about our extended warranties
Concrete & Sealcoating in Lake Worth, Wellington, West Palm Beach, Boynton Beach, Boca Raton, Pompano & Surrounding Areas
We Accept

Preventive Maintenance Support Services (561) 586-5655 sherry@preventivesupport.com
1110 2nd Avenue South
Lake Worth
,
FL
33460
Gainesville & Oakland Park